27th October 2015 - ViTrox Campus 2.0 Ground Breaking Ceremony
PENANG MALAYSIA - ViTrox new campus 2.0 is well under way with some integrated projects expected to be completed in the next two years. Ground breaking on 27 October 2015, the event kick-started with the formation of ViTrox's logo by all ViTroxians which implied the company core values of IACTG among the employees towards the company. Hereafter, there were couples of word shared by ViTrox Corporation Berhad Chief Executive Officer / President, Mr Chu Jenn Weng during his speech.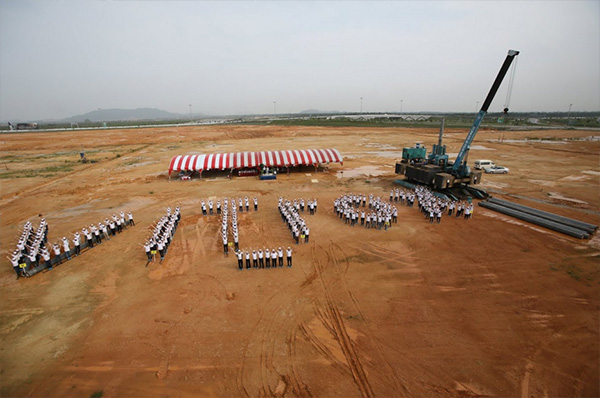 In giving a brief overview of the ViTrox Campus 2.0, Mr Chu said that this project which will take place is expected to boost the country's economy through local technology industry by becoming the leading and driven force upon the new industry revolution as well as creating more high value job opportunities.
He further added that, "Today, we are about to begin a great journey together here in ViTrox Campus 2.0 at Batu Kawan, Penang. This time not just three of us, but 300 ViTroxians are joining us to mark another new begining of ViTrox."
The event carried on with autograph session by all ViTroxians, followed by pile signing session. Subsequently, the Top Management team conduct the ground breaking ceremony.