12th January 2023 - ViTrox College sets off engineering diploma courses upon MOHE recognition
PENANG, MALAYSIA - 04 JANUARY 2023 - The newly established ViTrox College has been officially accredited by the Ministry of Higher Education (MOHE).
With the license acquired, the College formally welcomes the first batch of students with an orientation programme on 4 January 2023. The first class of the diploma courses for the ten students will commence on 9 January 2023.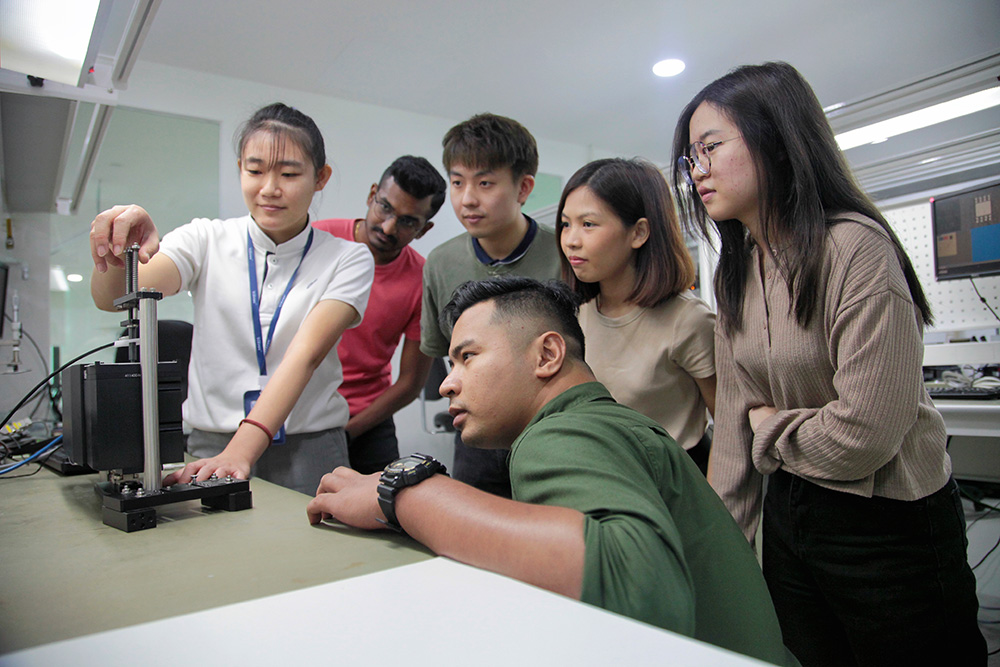 ViTrox College aims to provide industry-centric, inspiring and inclusive education with a strong emphasis on engaging and practical learning environments. All educational programmes offered by ViTrox College use the method of work-based learning (WBL), making it the first institution in Malaysia to integrate the WBL method at the diploma level.
Prior to the official recognition, VITrox College was approved by the government to establish a private higher education institution (Institusi Pendidikan Tinggi Swasta - IPTS) in 2021. The following year, the institution obtained Malaysian Qualification Accreditation/ Provisional Accreditation (MQA/PA) for its diploma courses, including Diploma in Mechatronic Engineering, Diploma in Electrical and Electronic Engineering and Diploma in Electronic (Machine Vision) Engineering.
Since ViTrox's incorporation in 2000, the Company has focused on building a healthy local talent pool with nearly all employees being local graduates and local talents, including its three founders. ViTrox set up the College to bridge the local education and industry systems by applying classroom practices relevant to the actual day-to-day work in the industry.
For more information about ViTrox College and ViTrox Academy, please visit https://www.vitrox.edu.my/ .
ViTrox SLDN programme to begin simultaneously
ViTrox Academy offers tertiary educational programmes and adult and lifelong learning programmes, contributing to economic growth and social development.
Aside from the diploma programmes, ViTrox Academy is launching the programme of National Dual Training System (Sistem Latihan Dual Nasional - SLDN) concurrently. Eight students will attend their first class on 9 January 2023.
SLDN under the Technical and Vocational Education and Training (TVET) is a work-and-study scheme that comprises 70% of hands-on industrial learning and 30% of theoretical learning in the training institution. Under the programme, ViTrox's manufacturing engineers will coach students for their practical learning.
The institution acquired the certification from the Department of Skills Development (Jabatan Pembangunan Kemahiran) under the Ministry of Human Resources. Upon the completion of training, students will be awarded the Malaysian Skills Certificate (Sijil Kemahiran Malaysia - SKM) with levels 2 and 3, as well as the Certificate in Industrial Automation. Holding the certificates, students can further pursue their studies in the diploma programmes offered by ViTrox College or any higher education institution.
For more information about ViTrox's SLDN programme, please visit https://www.vitrox.edu.my/tvet-program .